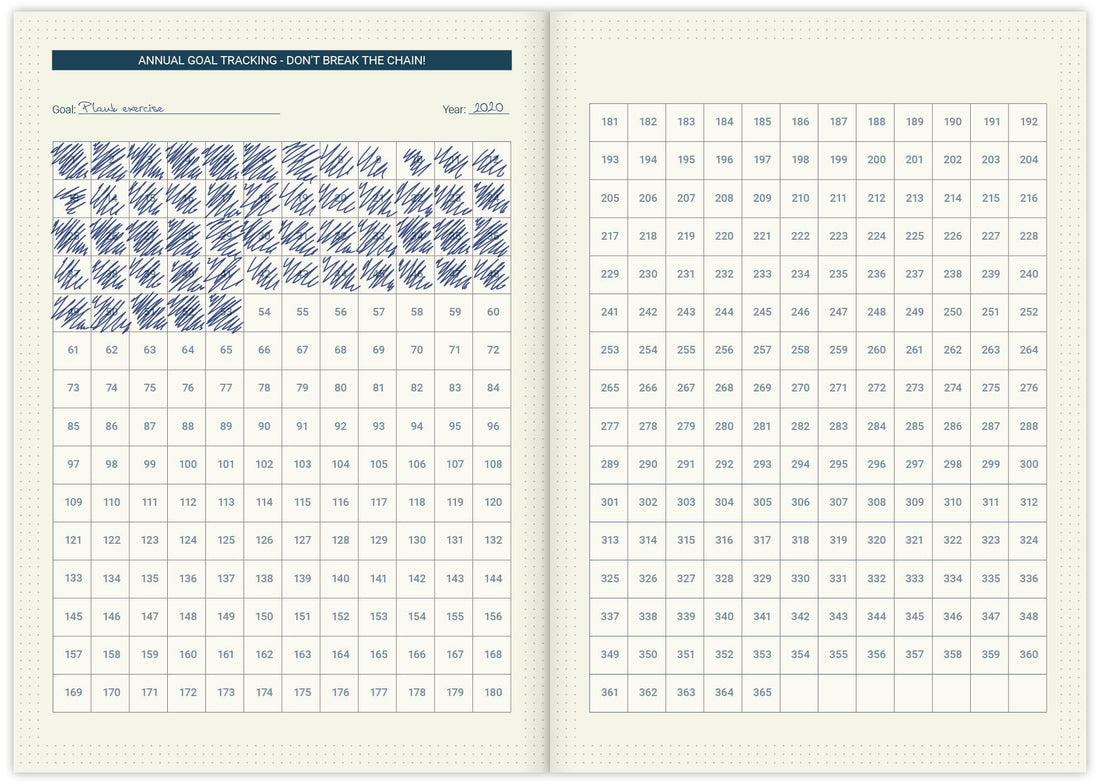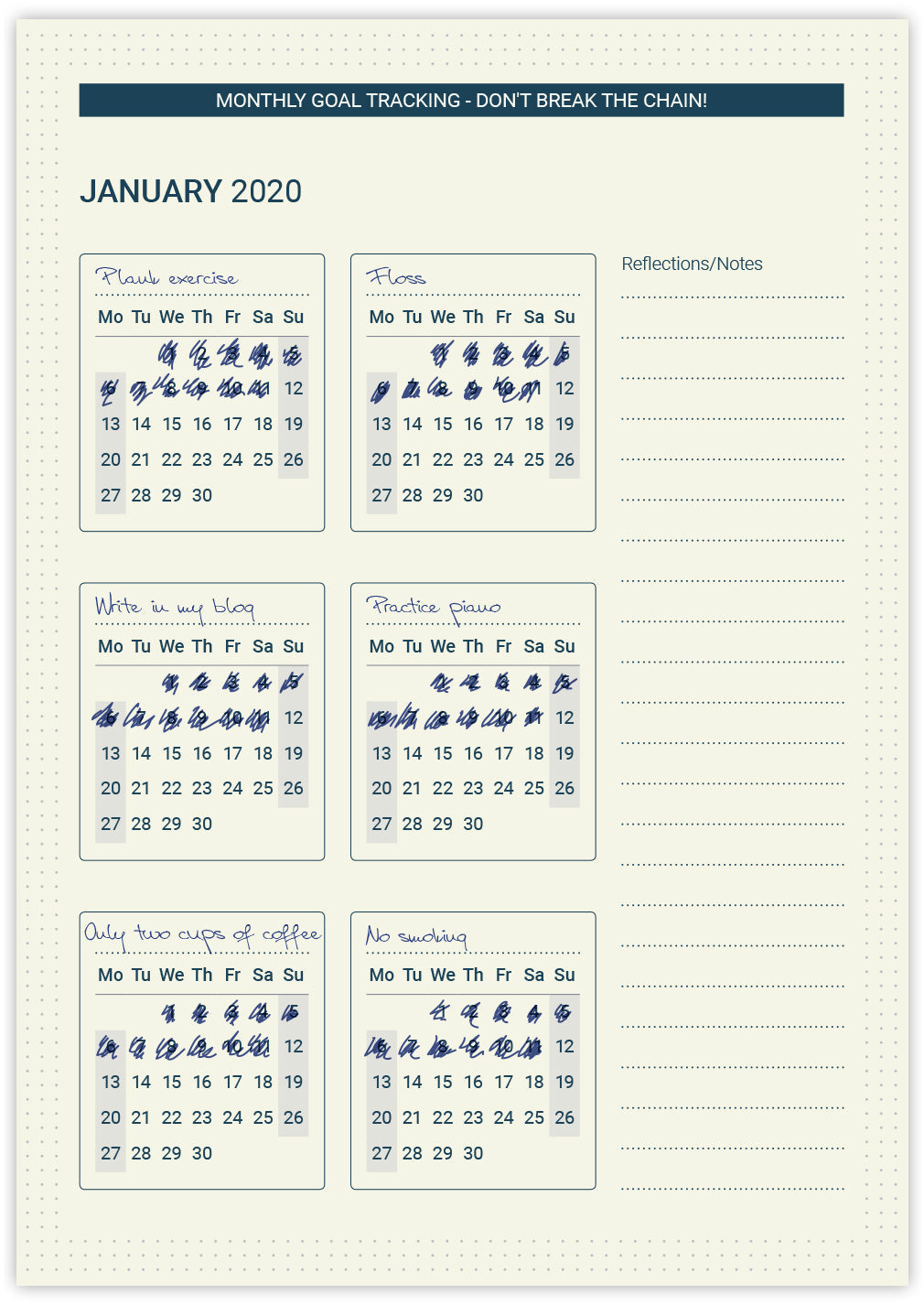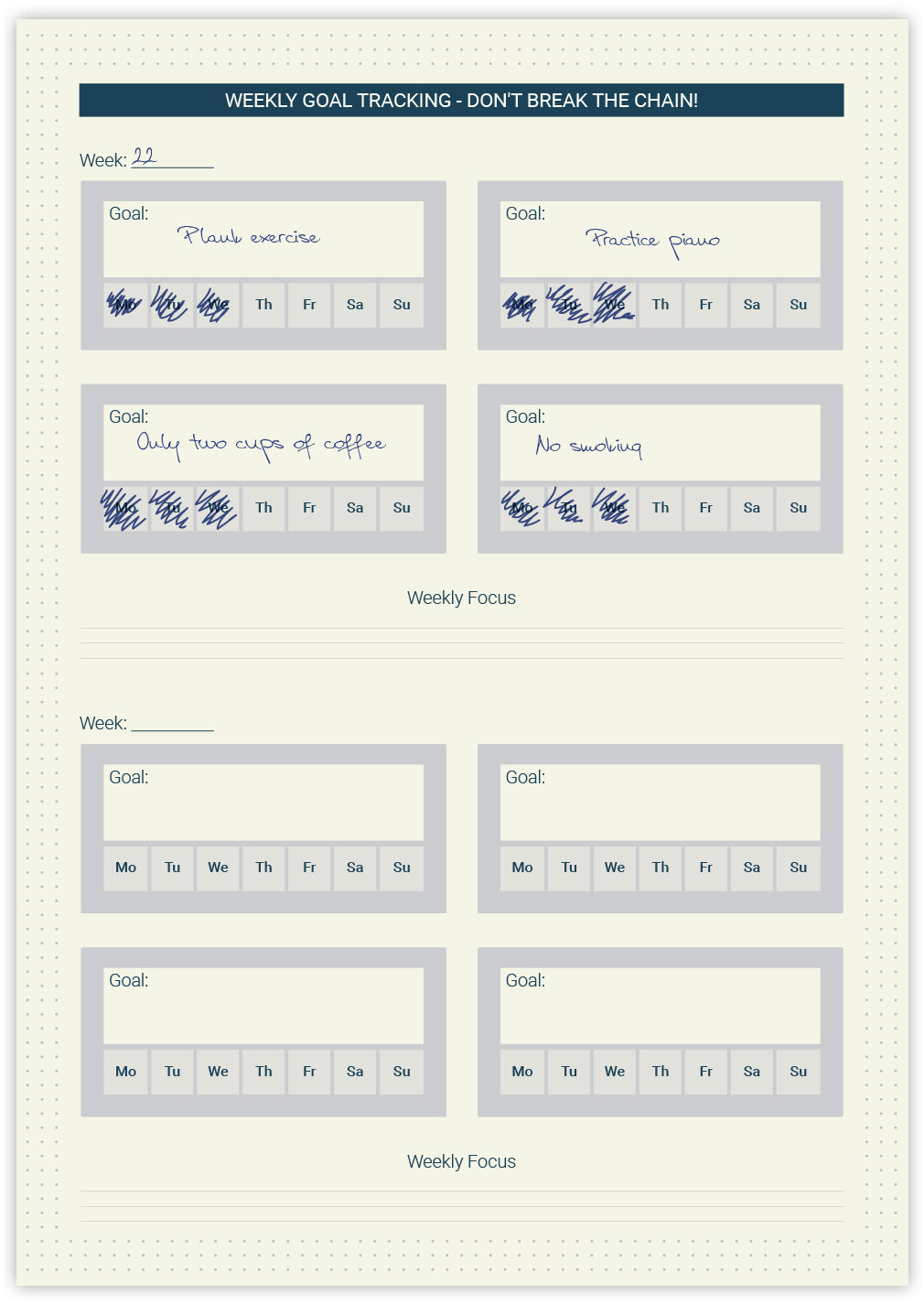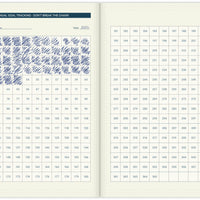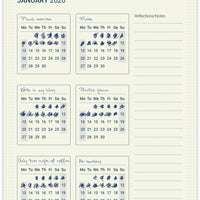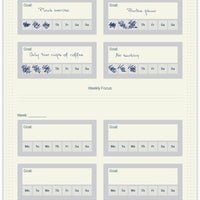 2022/2023 Goal Tracking refill (Annual, Monthly, Weekly)
Many times, motivation isn't the fire that starts one's engine. Motivation comes after you start working toward a goal and gain momentum. The trick lies in taking that first step and then use positive feedback as fuel for persistency. Our don't-break-the-chain refill will help you do just that.

Pick a goal for the upcoming week/month/year, in areas like family, personal care, financial budget, health, socializing, hobbies, etc.
Track your goal daily and gain visual feedback.
Goal Tracking refill: 6 Annual sheets undated, 12 Monthly sheets dated 2022/2023, 26 Weekly sheets (52 weeks, undated). 90gsm, cream-colored, round corners.
Reviews