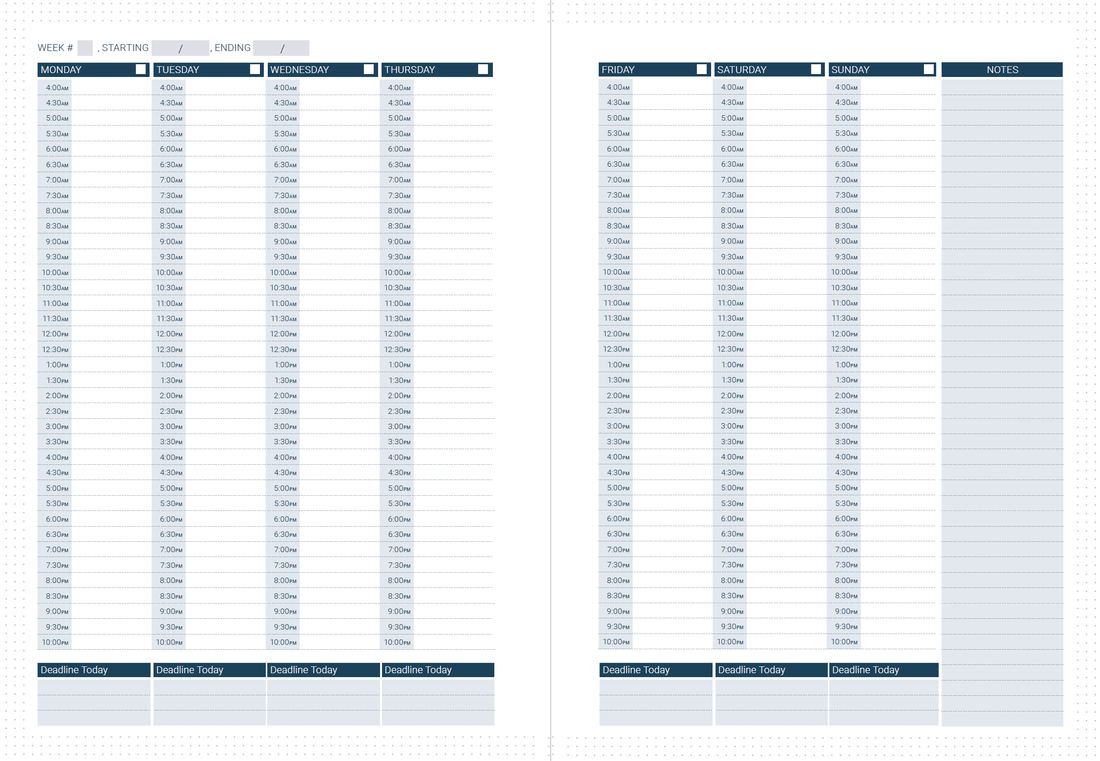 Weekly calendar pages refill - AM/PM
B5 Weekly Calendar Pages refill: 52 sheets (12 months, undated), cream-colored, 90 gsm paper, round corners.
This is a new version of our Weekly Calendar.
It is using AM/PM hours instead of a military standard and also runs daily from 4 am to 10 pm.
Reviews