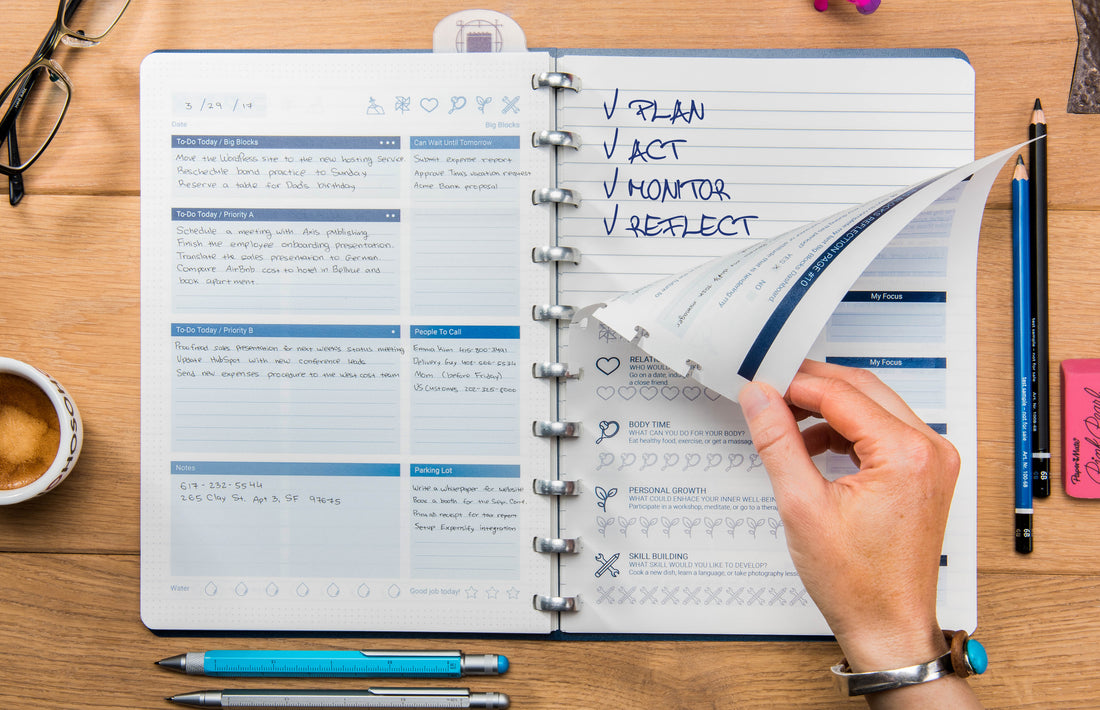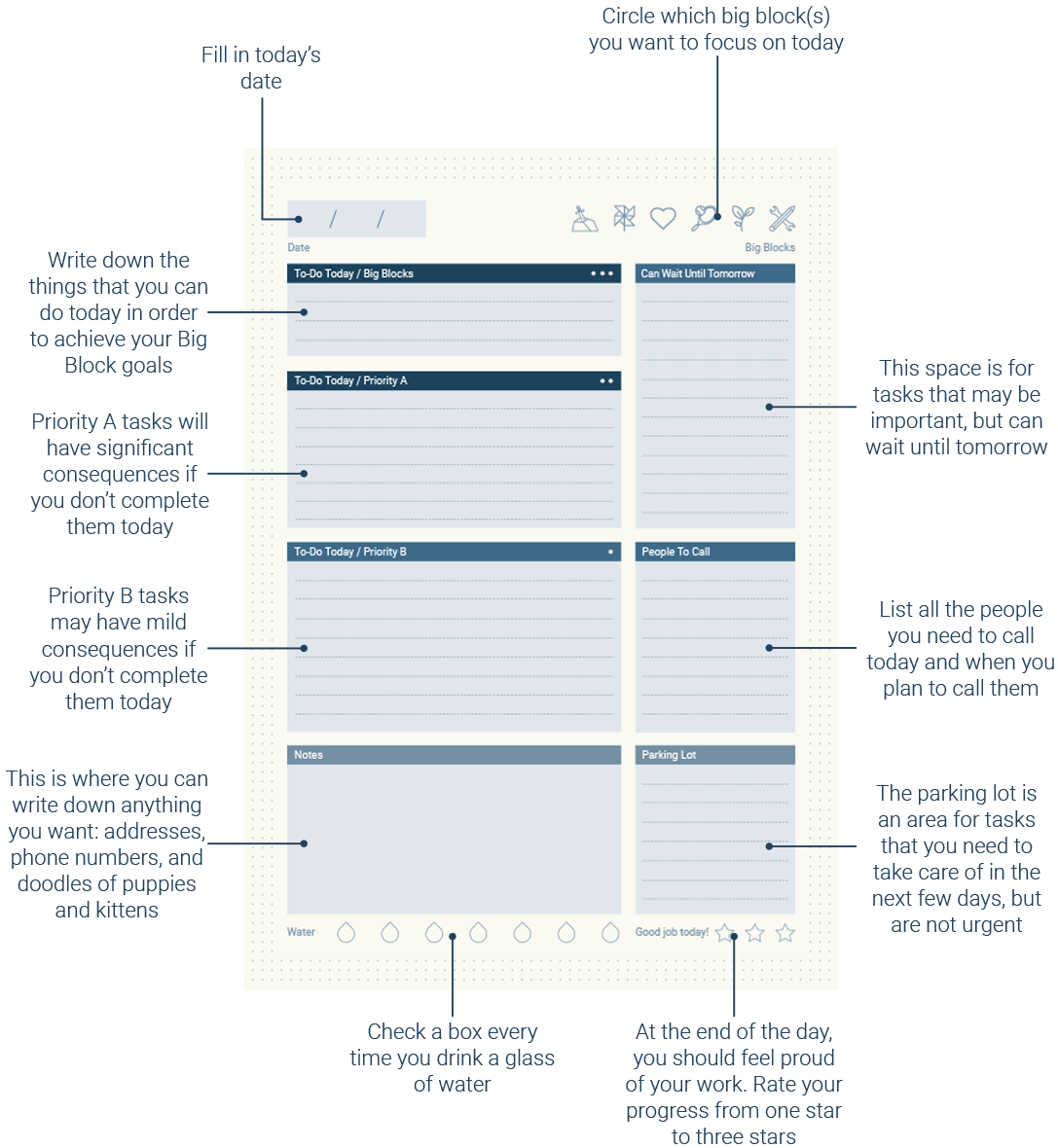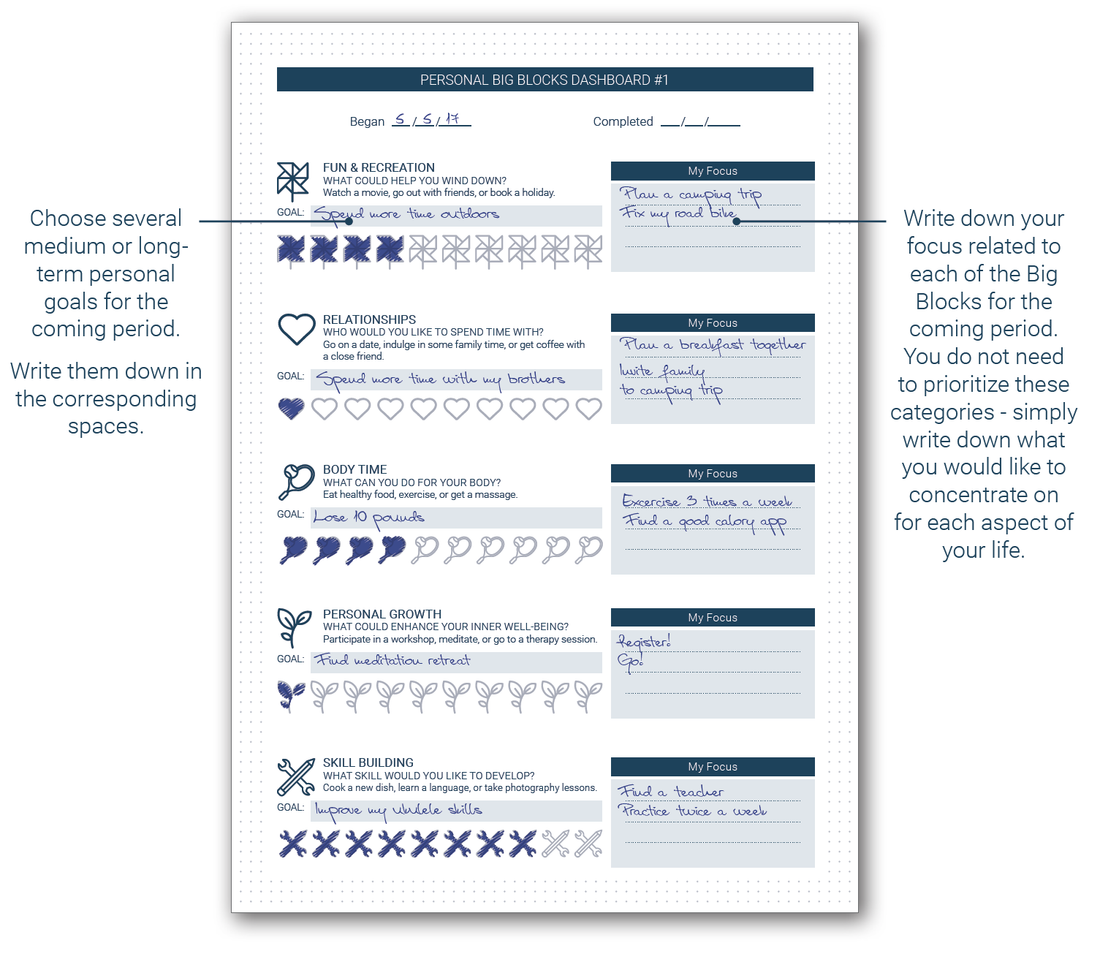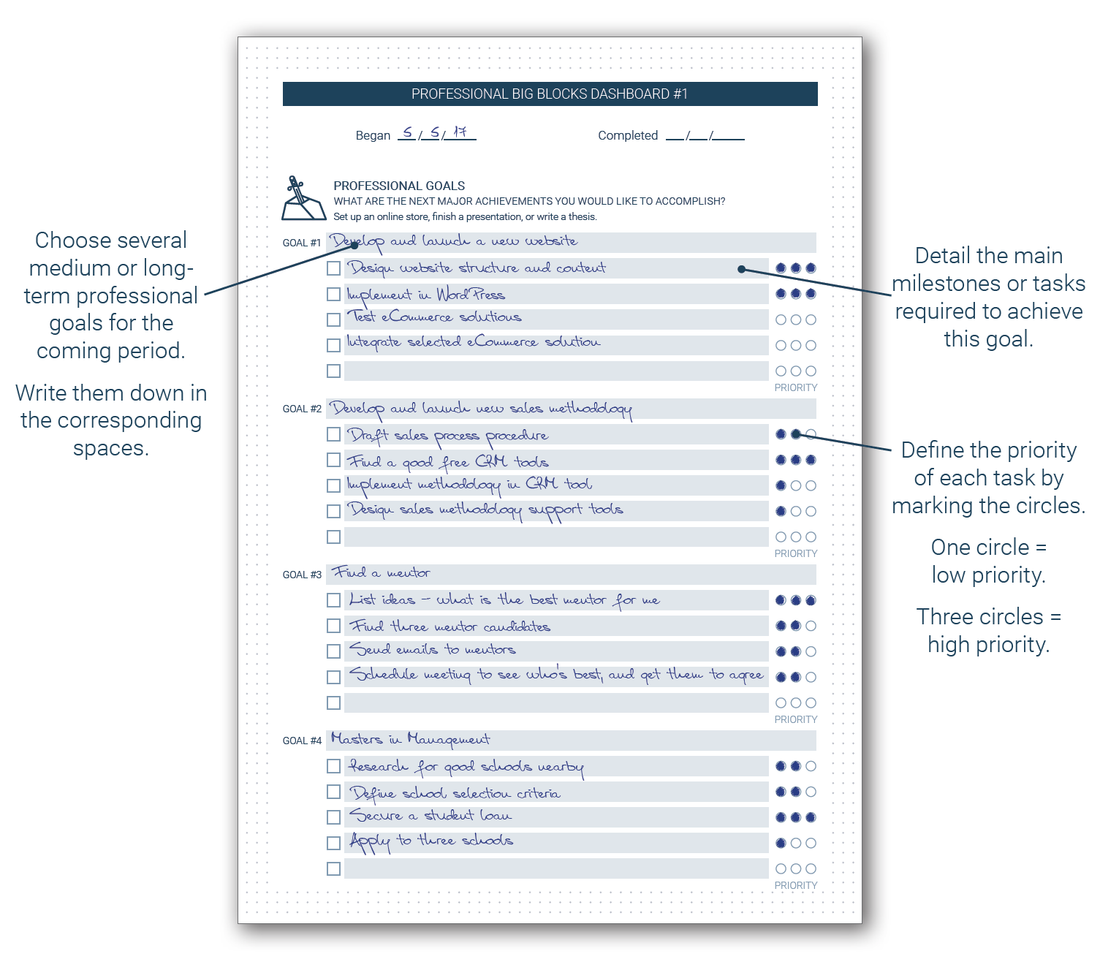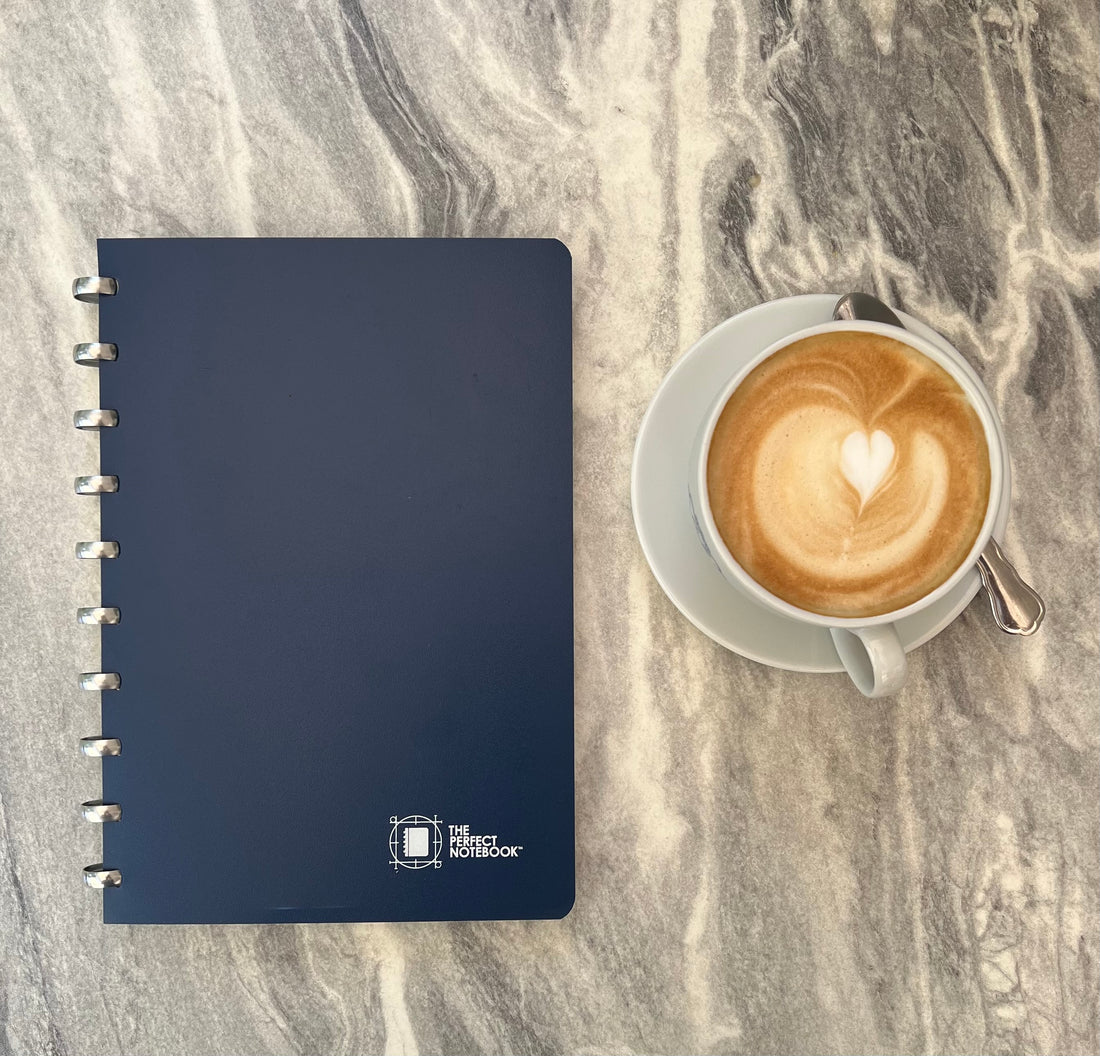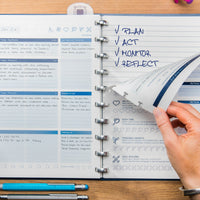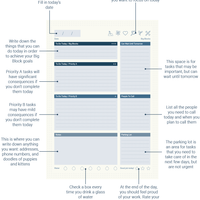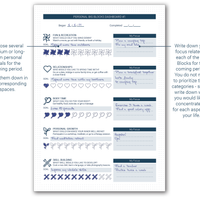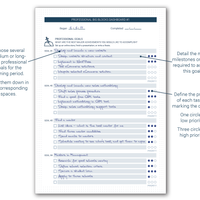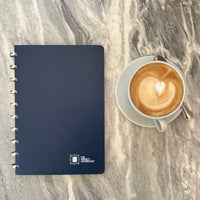 The Perfect Notebook is a customizable modular notebook designed to help you set and achieve your goals. Utilizing a four-step system, the notebook helps you plan your goals, act on them daily, monitor your progress, and reflect on how you can improve.

Its innovative disc binding system makes it easy to add or remove sections as you need them. 
Notebook and refills size:
B5 (17.6cm x 25cm or 6.9" x 9.8")
Each Notebook Includes: 
Daily Task Pages (40 Sheets, 80 Pages) 
Big Blocks System (10 Sheets, 20 Pages) 
Ruled Notepad (40 Sheets, 80 Pages) 
Two Ruler Bookmarks (cm/in)
"Not only is it modular, but it's also heavily customizable"
Tania B.
Reviews